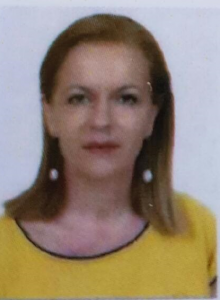 ---
Education:
PhD in Accounting 

with Distinction, Department of Business Administration,  

University of the Aegean  

MA in Tourism Business Administration,  

Hellenic Open University 

MA in Education Accounting 

, Middlesex University of London

BA in Business Administration, 

University of Piraeus  
---
Research Interests:
Accounting Regulation, IFRS, Accounting Information Systems
Selective Publications:
Chytis E., Filos J., Tagkas P. and Rodosthenous M. (2015) "Audit Firms, Deferred Taxation and Financial Reporting: The Case of The Athens Stock Exchange", The International Journal of Corporate Finance and Accounting (forthcoming)

 

 

Papaelias, Th., Panagou, V. and Rodosthenous,M. (2014) "Land and Capital Accumulation in Greek Agriculture by Region (1950-2010)" International Journal of Economics & Business Administration, Vol. II, Issue 1. pp. 3-20

 

Henraat, D. Georgakopoulos, G., Kalantonis, P. and Rodosthenous,M. (2013) "A comparative empirical study for the different approaches of the operational leases capitalization", Journal of Computational Optimization in Economics and Finance , Vol.V, pp.51-68

 

Rodosthenous, M. (2012) "The impact of Corporate Governance on the efficiency of enterprises: The Greek shipping companies listed in NASDAQ and NYSE" The Southeuropean Review of Business Finance

 

and

 

Accounting

. 

 
---
Current position:
Full Time Professor at the Department of Accounting & Finance.
Deputy Director of MSc in Applied Accounting, Auditing & Taxation
---
Past appointments:
Head of the Department of Accounting & Finance