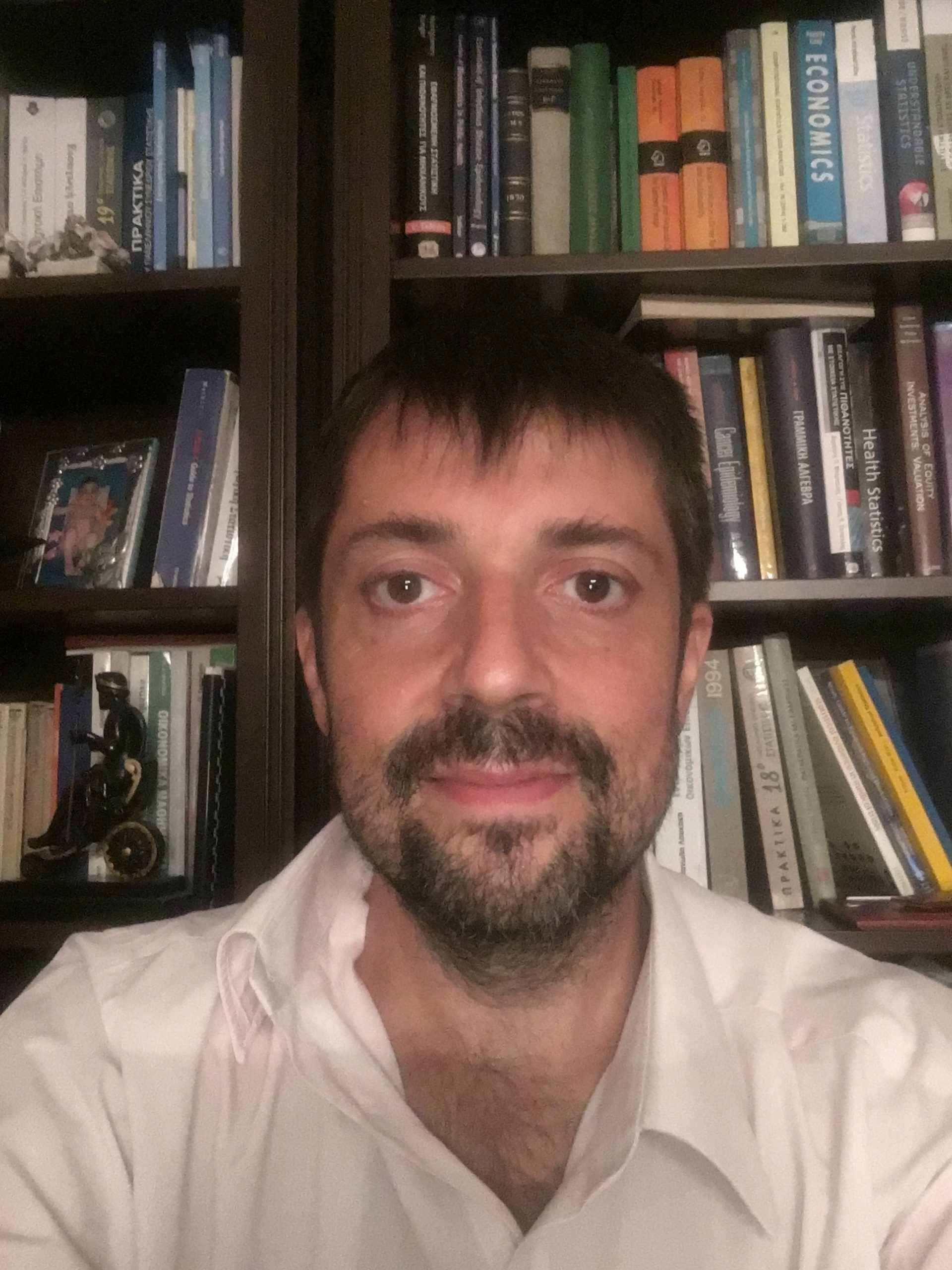 ---
Education:
Ph.D in Mathematical Statistics.

M.Sc. in Biostatistics, University of Athens and University of Ioannina.

Bachlor's Degree in Mathematics, University of Athens.
---
Research Interests:
Experimental Designs.

Generalized linear models.

Mathematical war theories in Business.

Factor Analysis.

Survival Analysis.

Cluster Analysis.

Discriminant Analysis.

Correspondence Analysis.
---
Selective Publications:
Chalikias, M., Kossieri, E., & Lalou, P. (2020). Football matches: Decision making in betting. Teaching Statistics, 42(1), 4-9.

Chalikias, M., Lalou, P., Skordoulis, M., Papadopoulos, P., & Fatouros, S. (2020). Bank oligopoly competition analysis using a differential equations model. International Journal of Operational Research, 38(1), 137-145.

Chalikias, M. S. (2019). Optimal Designs for Carry Over Effects the Case of Two Treatment and Four Periods. Mathematics, 7(12), 1179.

Chalikias, M., Lalou, P., & Skordoulis, M. (2019). Customer Exposure to Sellers, Probabilistic Optimization and Profit Research. Mathematics, 7(7), 621.

Chalikias, M. S. (2019). Optimal Repeated Measurements for Two Treatment Designs with Dependent Observations: The Case of Compound Symmetry. Mathematics, 7(4), 378
---
Current Position:
Full Professor of Quantitative Methods, University of West Attica.
---
For a full CV click here.