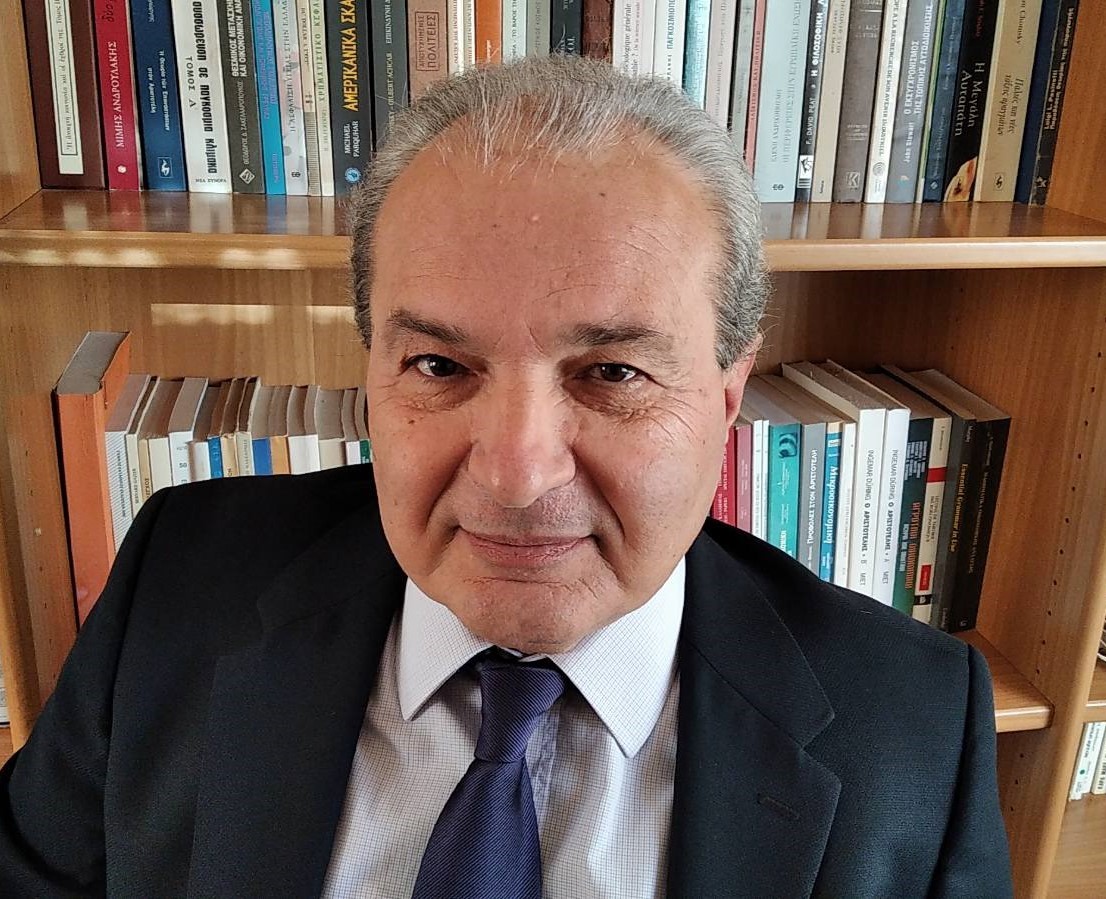 —
Office Hours
Monday and Friday 12:00 - 14:00
---
Education:
Université des Sciences Sociales-TOULOUSE I. (1981,1984) – D.E.A and PhD in Economics

Athens University of Economics and Business (1979), Bachelor degree in Business Administration
---
Research Interests:
Local and Regional Development, European Integration and Investments.
---
Selective publications:
Panagou, V., Michalopoulos, M.A., Yannas, P., & Sykianakis, N. (2019), "The Usage of Creative Accounting in Breaching Corporate Governance Rules: A case Study of a Greek Listed Firm", 18th HFAA Conference, Dec 2019, Athens, Greece.

Panagou, V., Papoutsi, M., Michalopoulos, M.A., & Sykianakis, N. (2019), "Proposals for the Improvement of the Internal Audit of the Public Sector in Greece", 18th HFAA Conference, Dec 2019, Athens, Greece.

Panagou V., Alexopoulos A., Angelis V., Marava N., (2017), The implementation of innovative local development initiatives through participation in competitive European Union Programmes: the case of the municipality of Korydallos in the Urbact II Programme, Archives of Economic History, vol. XXIX, No 2, 2017.

Panagou V- Papaelias T – Hyz A. (2014): "The developments and trends of the agricultural sector in Greece", Scientific Journal Warsaw University of Life Sciences – SGGW, Problems of World Agriculture volume 14 (XXIX), number 4, 2014, pp. 108–115.
---
Current position:
Full time Professor at the Department of Accounting & Finance.

Director MSc in Finance & Shipping
---
Past appointments:
Former member of the Hellenic Quality Assurance Agency for Higher Education

ex-President of the Specialists' Group of the Council of EEC Agriculture Ministers

ex-Vice-President and ex-President of TEI of Peloponnese

Vice Rector of the Piraeus University of Applied Sciences
---
For a full CV click here.